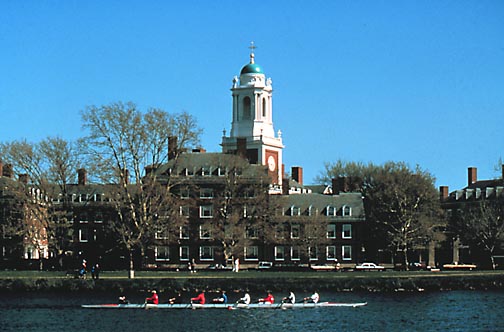 a
recent new york times article
sent me on a journey of mental self-discovery - mostly made up of complaining to anyone who would sit still about how pissed off i was about the whole affair. so maybe "self-discovery" is a bit of a stretch. even so.
the topic: a so-called 'elite' education, and what that means to the individuals who go to schools such as harvard and yale. the times article asks the question "why are so many ivy-league graduates going to wall street?" the article fails to really answer that question because, like so many articles in the times of late, it is poorly-researched and has little to no structure. too harsh? suck it, times. teach your writers to use this crazy thing i call a "transition." research would also not hurt, while you're at it. the writers basically selected seemingly at random a handful of harvard seniors whose main similarity seems to have something to do with how much they enjoy hearing themselves talk to, shockingly enough,
talk
about their struggles to do something different from the hedge funds and i-banking all of their friends are going into. the writers did not, of course, interview anyone from any of the public service organizations on campus. one of the students in the audio slideshow segment actually had, as his plans for the coming year, NOTHING. i think that was supposed to inspire me to be bold like him and not sweat the whole 'job' thing, but i'm guessing he has someone else paying his rent while he does the whole "i'm too deep to be corporate and too rich to get a job like you commoners" thing.
i digress. i'm not actually here to rant about what a shitty job the times does of researching for articles, or the questionable merit of their interview subjects. the basic question still stands, and i think a few other people have done a better job of answering it than the times did, so i'd like to share some thoughts with you.

William Deresiewicz, in a
better article
(admittedly long, but i think worth it) starts out a bit awkward with an attempt to blame his own lack of social skills on yale, but goes on to turn that uncomfortable anecdote into a pretty interesting analysis. he talks about the constant repetition that you are the best and the brightest, the elitism at every turn, the vast amount of support you get from the institutions, and the notion of "entitled mediocrity." read the article for the nuance, but the main points i think are twofold:
1) entitlement: going to a school like harvard teaches you that you DESERVE to do a shitty job and still get an A, you DESERVE a six-digit starting salary your first year out of college, and you DESERVE all the praise you get. even more, you deserve those things because of something innate within yourself - that you got where you are because you really are the best, and not because of any privileges you may have had along the way. and most people, by the time second semester of freshman year rolls around, have begun to completely take every benefit they get for granted to the point that they would readily argue that an A- in a class they worked hard in proves there is no grade inflation, and that 3-week extension they got on a paper because they got sick is in no way out of the ordinary. by the time you graduate, your grip on reality has a 3.5 year head start, and you'll probably never recapture it.

2) expectations: harvard grads, and the parents of harvard grads, seem to expect not so much the development of the mind, as Deresiewicz puts it, but of the career. specifically, a high-paying corporate career. Deresiewicz calls it a lost opportunity, barack obama calls it a 'poverty of ambition.' it all amounts to the same thing: in a part of the world where you can afford to do pretty much whatever you want and still live a comfortable life, the "best and the brightest" don't consider 'anything you want' to be within the realm of acceptable careers. i know literally one person who did the teaching certification program through harvard, even though i knew tons of people who loved teaching and wanted to teach - my theory: you don't want to look as though you're "wasting" your ivy-league education on something you could have learned for less money. you don't want to look as though you failed to be all you can be. and while you're trying so hard not to fail, you're failing to realize that you're wasting your education instead on a career path that only requires you go through the motions: take test prep classes and AP classes in high school, get into an ivy league school, take uninteresting but easy classes to keep your gpa up, do e-recruiting for a major consulting firm, start in on a career you had never even heard of before you got to college, and that requires absolutely none of the education you had available to you but probably didn't take advantage of in your four years of college. talk about failure.

in the context of this discussion, jk rowling's recent
commencement address
seems pretty relevant. in her speech, on "the fringe benefits of failure," she explained that if she had not failed to succeed on the path chosen for her by parents, school, etc., she would never have had the courage to try doing what it was she actually wanted to do. and to me, that's the real answer to the question posed by the times. why are so many ivy-leaguers going to wall st? because it's ridiculously easy. you can get an entry-level job at an investment bank or a consulting firm with literally no knowledge at all, they'll train you on the job, and then pay you an absurd amount of money to just continue on the path they've set you on. once you're in, it's difficult to fail. whereas not taking that job forces you to think about what you actually might want to do, and in the process of trying to figure that out, more likely than not you'll realize your harvard education didn't prepare you for it (either that or you wasted your harvard education trying to fit in with future i-bankers and now its too late to go back and take that class at the school of public health), and you're no better-equipped to live your dream than you would be if you had gone to a different school. basically, you're not special, you're young, and you have a lot to learn. and coming hard on the heels of "you're the best and the brightest," "you're not special" just doesn't have that same magical ring. most people don't want to hear it.
so they don't hear it, they go get that i-banking job they've never dreamed of, and if they take the time to read shit like my blog, they get indignant because they have about 25 ready-made rationalizations for why i-banking was the career that made the most sense to them (and strangely enough, everyone they know). poverty of ambition is actually the perfect term for this. if i ever meet barack, i'll have to thank him for that.

anyways, to end this needlessly long post on a happy note, big shout out to all my people who are doing, or in the process of finding, whatever it is they want to do. there's a lot of those people too, and no one ever writes an article about them. dag.